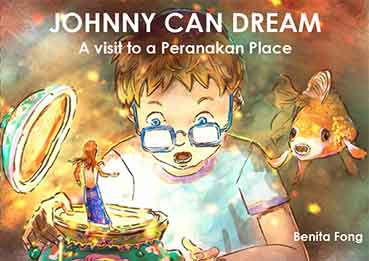 Johnny Can Dream was officially launched at The Intan Peranakan museum on 12 January 2013. Our guest-of-honour was Mr Lim Soon Hock, Chairman of the National Family Council.
Guests were entertained by an enactment of the story of Johnny Can Dream, and later sampled a nice selection of Peranakan food and drink – all the while, surrounded by all things Peranakan in The Intan. Baba Alvin Yapp, owner of the museum, was also on hand to offer explanations of the various items.
Here's a glimpse of the launch:
Johnny Can Dream is available at Kinokuniya and major bookstores around Singapore. Or, email us directly to buy a copy with the option to have it autographed by the author.